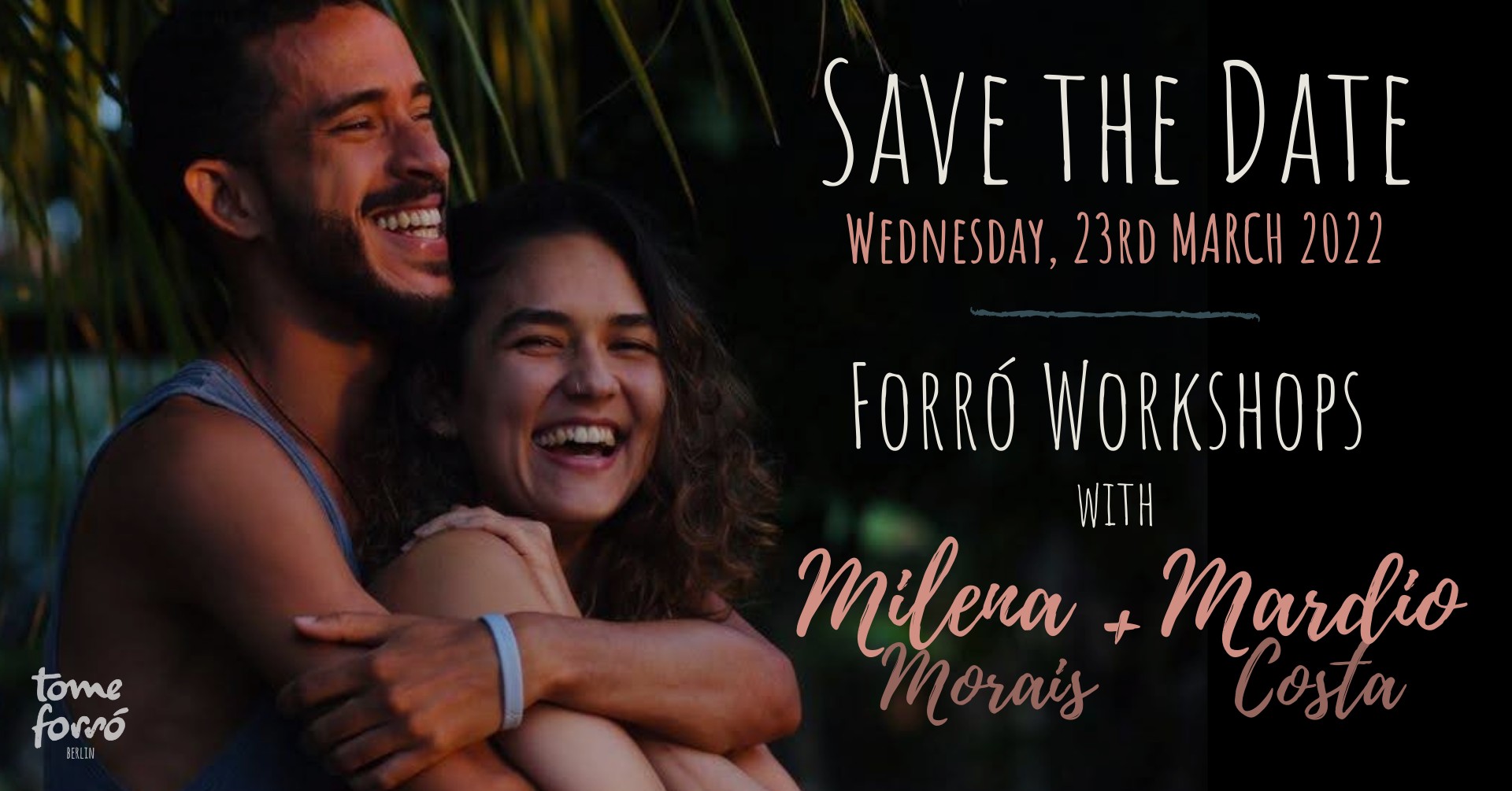 ABOUT MILENA MORAIS
'I'm Milena Morais, 25 years old, minera, born and raised in Belo Horizonte, Brazil. I studied at a Waldorf school, which has a teaching method that values all forms of art. I have always been in love with drawing, singing, playing instruments, acting in school plays and of course dancing.
At the age of 12 I had my first contact with Forró through a performance at a Festa Junina party. At the age of 13, in 2009, I started taking regular classes for three years and a half in a dance school called Pé Descalço, all the ay to the final level in 2012. From 2013 to 2019 I worked as a teacher, examiner, member of the performance group and director for 4 years in the head unit of this school.
With time and growing experience I had the opportunity to travel to several cities in Brazil and 15 countries all around the world to teach classes, workshops, participate in forró festivals, dance congresses and performances. I have some experiences with other dancing rhythms as zouk, samba de gafiera, jazz, pole dance, hip hop and also twerk.
It's a huge privilege to be able to have so many different experiences through Forró and other rhythms in our culture. It opened my mind and body to new forms, adding to my dance and to my person.
From 2019 I started to develop my own work that nowadays merges with Mardio's. I believe in dance and in forró as a form of expression, freedom , self-awareness, healing and so much more.'
————————————
ABOUT MARDIO COSTA
'I'm Mardio Costa, from Salvador, Bahia, currently living in Lauro de Freitas. In my childhood I already stood out in the quadrilhas juninas at school with my sister. But it was in 2011, at the age of 16, that I had my first contact with forró classes in Lauro de Freitas. Shortly after I started to teach my friends the basic moves.
With 18 I opened my own space for classes, and with the help of friends it officially became our forró school, called Chineleiros in 2013.
Today, at the age of 27, with 11 years of experience in forró and 8 years since the beginning of our school Chineleiros, I've already studied at the School of Dance of FUNCEB and received by the City Council of Lauro de Freitas the Motion of Congratulations in recognition of my artistic and cultural work. I have been in 8 countries and other cities in Brazil radiating the energy of our forró and spreading the swing and "dendê" that Bahia has.'