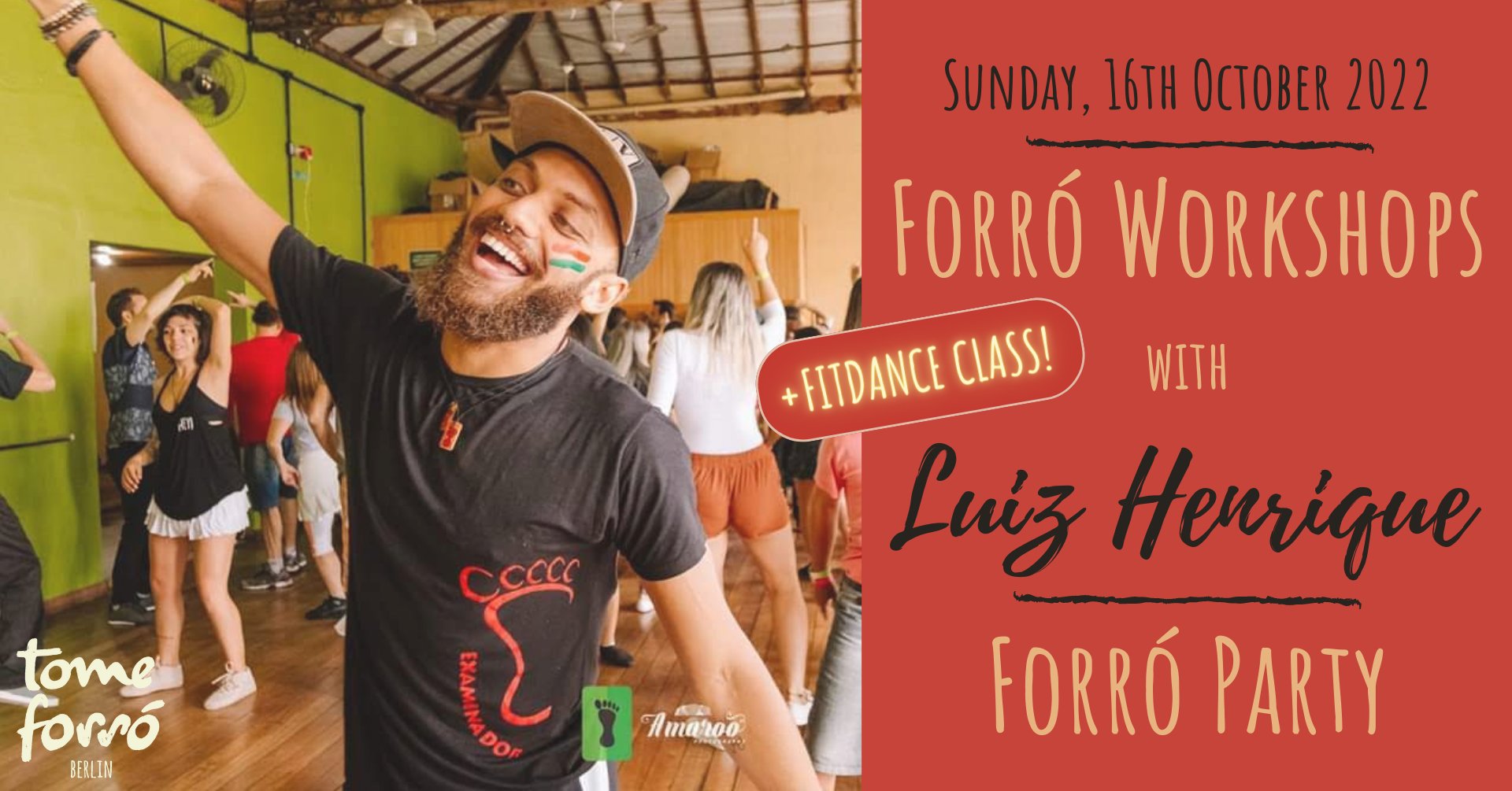 ___________________________________________________
PRELIMINARY PROGRAM
15:15 – 16:15 | Fitdance
16:45 – 18:00 | Forró Workshop 1 | Intermediate
18:15 – 19:30 | Forró Workshop 2 | Advanced
19:45 – 23:00 | Party*
* Party ticket at the door: 10 EUR
Purchase your party ticket online in advance at a discounted rate!
___________________________________________________
ABOUT LUIZ HENRIQUE
Luiz Henrique started his career in Forró Universitário at the age of 20 when he enrolled in the Forró School Pé Descalço in 2013. Luiz Henrique evolved quickly and soon reached the school's highest level, the Red Necklace, in September 2014. Right after passing his exam, he became a teacher in the unit Pé Descalço Eldorado in Contagem (Minas Gerais), part of the examination team and member of the presentations group.
Known mainly for his brilliance in technique, musicality, and resourcefulness, he has taught workshops in several cities in Brazil as well as worldwide, such as in London, Moscow, Paris, Hamburg, Salvador, Florianópolis, Brasília, Niterói, Juiz de Fora. Luiz Henrique was invited to participate in the "1o Festival de Forró na Ásia" (1st Forró Festival in Asia) in Japan which is where he spent more than five months in 2017/18, giving classes in cities like Tokyo, Hamamatsu and Nagoya.
In September 2018, Luiz Henrique conquered Pé Descalço's highest level once again – this time as a follower – and became an even more accomplished dance professional in doing so. In March 2019, Luiz Henrique toured Europe presenting the style at major dance festivals in England, France, Germany, Belgium, Switzerland, Russia and Portugal. Today, besides being a teacher and examiner, Luiz Henrique is also the director of Pé Descalço Eldorado.
@luizz_henriqueee
___________________________________________________
COVID-19
There are no more (legal) restrictions regarding dance events!
However, for the safety of our community, we appreciate you getting tested before attending the event, whether at home or a testing centre. We ask you to stay at home should you feel unwell (sore throat, runny nose, cough, etc.)!
We reserve the right to deny you entry if you have noticeable symptoms.
Let us be mindful and take care of each other! 
___________________________________________________
E Tome Forró <3