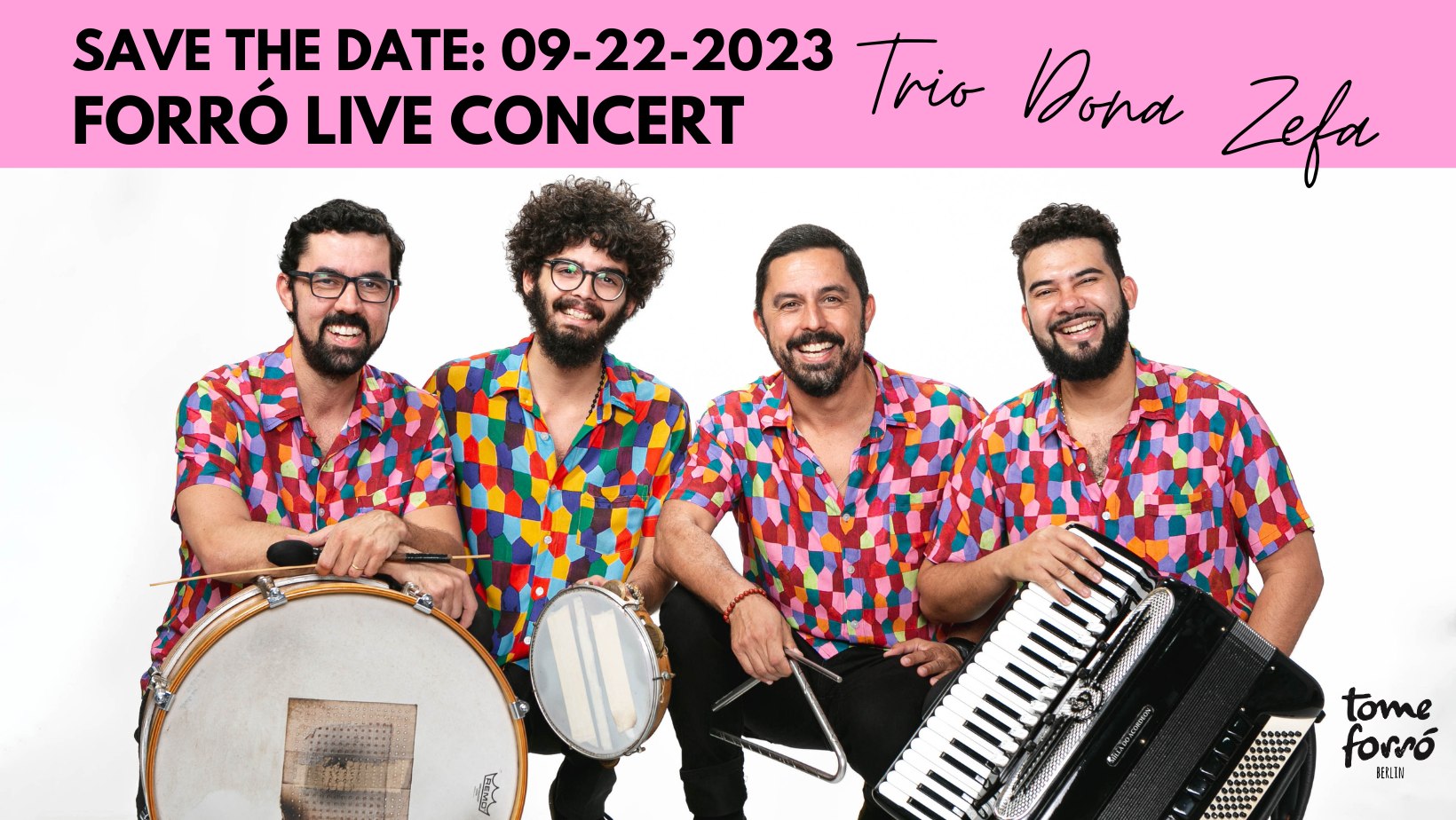 SAVE THE DATE: Concert with Trio Dona Zefa
---
Get ready for an unforgettable night of authentic Forró Pé de Serra with Trio Dona Zefa!
With 20 years of incredible musical journey, they are one of the largest traditional Forró groups in existence, having toured throughout Brazil and internationally.
Join us as we celebrate the magic of Trio Dona Zefa's performances, filled with respect and love for the beautiful cultural variety of traditional Forró!
From Murillo's unmistakable zabumba, Danilo's unique voice and compositions, to Milla's exciting accordion melodies, it's almost impossible to pick a favorite, their music will always make your heart dance!
Trio Dona Zefa's dedication to showcasing the authentic Forró Pé de Serra has won them a legion of fans worldwide, and we are honored to welcome them to our stage in Berlin!
If you're a true Forrozeir@, you won't want to miss this contagious experience!
Sing along to their songs and dance the night away as the dance floor comes alive!
Mark your calendars, spread the word and stay tuned for updates!
---