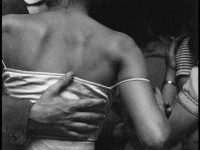 EVERY Wednesday, we have our regular Forró-Afterwork-Party in "Atopia Kaffeehaus", Prenzlauer Allee 187, 10405 Berlin.
*****
In accordance with the current rules of the state of Berlin, we can only hold the event with the "2G" rule.
*****
Of course, we must continue to keep each other safe. That is why we ask you to stay at home if you feel unwell or had contact with an infected person, and to follow the basic hygiene precautions.
20:00 to 21:00 – Open Forró Introduction class
21:00 to 00:00 – Forró party
E Tome Forró!
QUESTIONS?
This means you have to bring proof of recovery (not older than 6 months) or a European recognised vaccination certificate in digital form. Also, please bring an official ID with you. Proofs will be checked at the door. Of course, we must continue to keep each other safe. So do stay at home if you feel unwell or had contact with an infected person, and follow the basic hygiene precautions. For more information, see https://www.berlin.de/corona/massnahmen/verordnung/